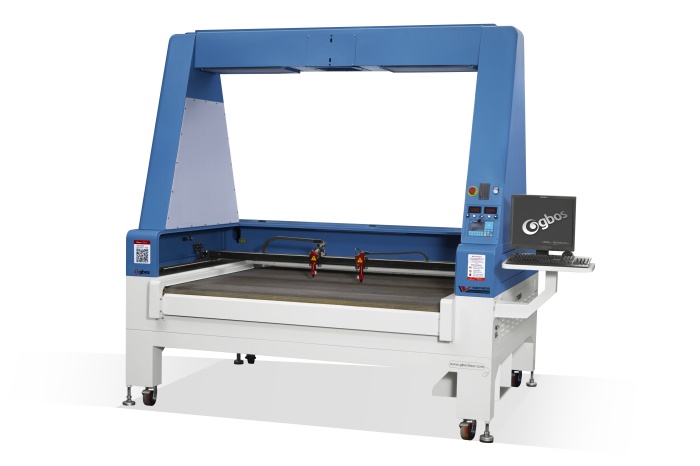 Digital printing laser cutting machine
Brand: Dr. Light Laser
Model: GH1812T-AT-SCCD
Power: ≤90W CO2 glass tube
Process characteristics:
Product name: Digital printing camera positioning laser cutting machine
Model: GH1812T-AT-SCCD
product description
GH1812T-AT-SCCD digital printing camera positioning
laser cutting machine
has two powerful functions: automatic feeding function and projection register positioning cutting function. Multifunctional
automatic feeding laser cutting machine
is digital printing clothing, cycling clothing, swimwear, sports The first choice for cutting and processing industries such as jerseys.
Multi-material full-automatic feeding device cuts along the edge and combines multiple functions, intelligent SCCD super camera positioning, intelligent zooming, automatic contour extraction, world industrial four-balanced linear guide rails, imported stainless steel automatic feeding mesh belts, and high-quality domestic laser tube anti-crease devices Pingshun is more economical.
Product advantages Digital printing camera positioning laser cutting machine, also known as large-format laser cutting machine, the first double-layer automatic feeding function, with the dual laser head intelligent interactive function, compared with single-head laser cutting machine, the efficiency is increased by more than 4 times, the output is higher, and the The advantages of lower consumption and less labor. Intelligently optimize the cutting path, minimize waste, accelerate cutting speed, and easily realize mass production.
Super intelligent layout software (optional) can perform intelligent typesetting in the processing format according to the size of the cutting graphics and the number of workpieces to be typeset. This typesetting method can maximize the utilization of materials. Compared with manual typesetting, it can Minimize processing materials and layout time, thereby improving processing efficiency and reducing production costs.
1.Cut along the edge
2.SCCD super camera positioning
3.Industrial four-equilibrium linear guide
4.Multi-material automatic feeding device
5.Smart zoom and automatic contour extraction
6.Imported stainless steel automatic feeding mesh belt
7. Anti-crease device makes the material smooth and more material-saving
Applicable materials and industries
Digital printed fabrics, clothing, leather, cloth toys, computer embroidery cutting, packaging and printing, paper industry, etc.
Technical Specifications:
| | |
| --- | --- |
| Product number: | GH1610-AT-SCCD |
| Processing range: | 1600 × 1000 |
| Total power: | 1800W |
| Machine size (length × width × height): | 2350 × 2100 × 2270 |
| System Requirements: | windows xp / 7, AI, PLT, DXF, DST, BMP, JPG, JPGE, PNA, TIF, etc. |
| weight: | 550kg |
| Power requirements: | 220V / 10A, 50Hz / 60Hz |
| Environmental requirements: | Temperature 10-30 ℃, humidity (non-condensing) 30-80% |