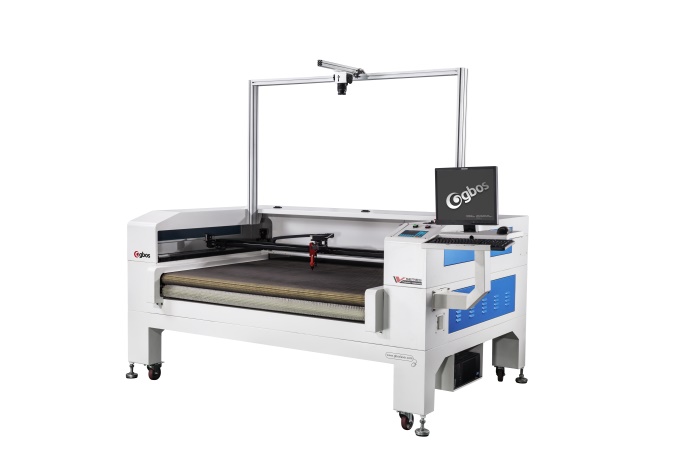 Laser cutting machine for leather cloth
Brand: Dr. Light Laser
Model: GH1610T-AT-P
Power: ≤85W CO2 glass tube
Process characteristics:
Product Name: Laser cutting machine for leather cloth
Model: GH1610T-AT-P
product description
GH1610T-AT-P projection positioning
laser cutting machine
has two powerful functions: automatic feeding function and projection camera positioning cutting function. Multifunctional
automatic feeding laser cutting machine
is the first choice for clothing and leather fabric cutting processing industry. Multi-material automatic feeding device, single / double-head arbitrary interaction, intelligent graphic layout software, industrial four-equilibrium linear guides, imported stainless steel automatic feeding mesh belts, high-quality laser tubes from well-known domestic brands, anti-crease device to make the material smoother and more economic material.
Product advantages
1. Intelligently optimize the cutting path, minimize waste, accelerate cutting speed, and easily realize mass production.
2. The super intelligent layout software (optional) can perform intelligent typesetting in the processing format according to the size of the cutting graphics and the number of workpieces to be typeset. This typesetting method can maximize the utilization of materials, which is more than manual typesetting. Save processing materials and layout time to the greatest extent, thereby improving processing efficiency and reducing production costs.
Applicable materials
Non-metal materials such as leather, PU leather, cloth, plexiglass, plastic, rubber, epoxy, acrylic, paper, wool, bamboo products, two-color board, ABC board, PVC board, fiber board and composite materials.
Applicable industry
This type of machine is suitable for clothing, cloth toys, computer embroidery cutting, handbags, shoes, plastics, advertising, packaging, industrial gifts, appliqués, models, prototypes, furniture and many other industries.